Havre de Grace: Its Real Estate and Its Lifestyle
I should probably warn you to read this post at your own risk. If you are like me, there's a possibility that you will visit Havre de Grace for an event, or for dinner, or for whatever reason and then find yourself obsessed with the lifestyle of this hip, waterfront town.
Havre de Grace has a way of doing that to people!
A lifestyle choice is the reason most people buy a house or waterfront condo in Havre de Grace. Especially those, who like me, aren't from the town originally. There's seemingly always something interesting to do here.
When asked about Homes for Sale in Havre de Grace, I normally respond with a series of questions that have nothing to do with price. Are you interested in a primary residence or a weekend retreat? Are you a boater? Is a water view important to you? Would a condominium be a match with your lifestyle? Are you looking for a family oriented community? Would you consider an older, architecturally significant home requiring some work? Would you like to be walking distance from restaurants and events like First Fridays?
A little about Havre de Grace
Local legend tells us that Havre de Grace was named during the American Revolutionary War by French General Lafayette who was reminded of the French Seaport Le Harve. Since that time, the town has grown to a population of roughly 14,000 people.
There is a popular local story that lays claim to Havre de Grace almost having been the nation's capital.
As the story goes, in 1789 Congress was considering a number different cities as the seat of our newly formed government. The result was an evenly split vote between Havre de Grace and Washington. The Speaker of the House, we are told, broke the tie by voting in favor of Washingtom.
I first read this story as trivia on the menu of a local restaurant. Is it true? I have no idea and I really don't care. I love the story the way it is and for what it is.
Havre de Grace is about a sense of community if nothing else. It's a place where people know each other by name. The town is distinguished by a number of distinct communities, each with its own unique character and architectural footprint.
Historic Downtown Havre de Grace
The town itself has every imaginable type of dwelling from historically significant homes predating the War of 1812 to newly constructed, stylish town homes with rooftop decks. Living within the actual Town of Havre de Grace, as I do, has very real benefits. The many restaurants and shops are a short walk away on tree-lined streets. The town offers a full venue of festivals and concerts which are in walking distance. There is a wooden promenade hugging the shoreline with awesome expansive views of the Chesapeake Bay.
Older properties in town are often purchased, restored through sweat equity, and then used as a primary or part-time residence. I find that people who are lured to Havre de Grace as a summer or weekend getaway, eventually find themselves living here. That's what happened to me.
Havre de Grace Waterfront Communities
Along with the promenade and several marinas, Havre de Grace has a number of communities situated along its waterfront including: Seneca Point Condominiums, Canvasback Cove Condominiums, Log Pond, Heron Harbor Condominiums, and Bayou Condominiums.
As you would expect, each waterfront community has a particular vibe that resonates with certain potential purchasers. Canvasback Cove, for example, is popular with boaters because many of the units come with deeded boat slips located in front of the condos. Some of the buildings in Canvasback Cove have a second indoor staircase leading to the boat slips. It's a nice touch that has a coastal feel! There is also a well kept community pool that sits on the water's edge.
In contrast, Bayou Condominium units have no direct water access, but sit high on a hill with unparalleled views of the Chesapeake Bay. Before being converted to residential condo units, the building was once the site of the Bayou Hotel, a favorite place to stay among celebrities and well-to-do types when Havre de Grace was home to a notorious horse racing track known as The Graw. Ironically, the building was later used by the Catholic Church as a senior home for women.
The condominiums located directly on the Havre de Grace waterfront all share an easterly perspective with stunning views of the sunrise. Imagine waking up to a scene like this every morning!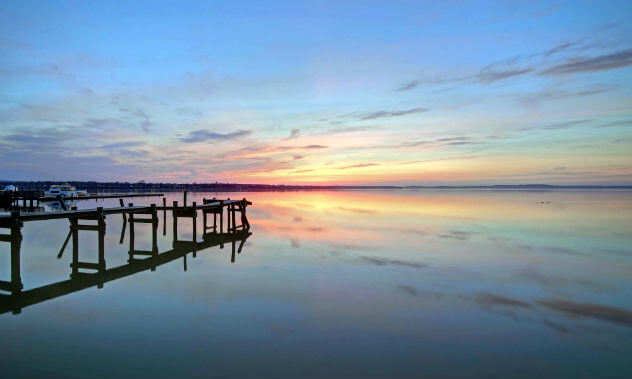 Havre de Grace Subdivisions
In many ways, the real heart of Havre de Grace lies in the residential communities located just a couple of minutes from the town proper. The homes in these communities vary in age, floor plan, and exterior design style. The communities include: Havre de Grace Heights, Meadowvale, Grace Harbour, Bay View Estates, Grace Manor, Havre de Hills, Gracecroft, and Greenway Farm.
Grace Harbour, for example, is a residential community made up of 300 single family homes and 125 town homes, per the community's Facebook page. The homes were built during the early to mid-1990s. Grace Harbour is a well maintained, family oriented community, that visibly reflects pride of ownership.
If your lifestyle is busy and active, you might find Greenway Farm appealing. The spacious 3 story town homes require little exterior maintenance, have open floor-plans, and 2 car garages. There's a community Clubhouse, fitness center, pool, and tennis courts. A time conscious executive can be on I-95 in minutes and at BWI or Philadelphia International in roughly an hour. Aberdeen Proving Grounds, MARC and AMTRAK access are located conveniently.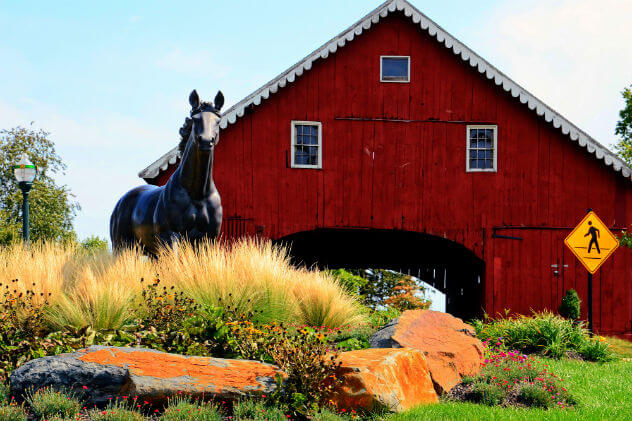 Bulle Rock
The gated residential community of Bulle Rock exemplifies luxury living. The community promotes itself as a place where "Life Imitates Vacation." It's true!
The Residences at Bulle rock reflect upscale, contemporary floor-plans. The community has a 37,000 sq/ft clubhouse, indoor and outdoor pools, tennis courts, day spa, and a cardio-fitness center. Bulle Rock is also home to one of Maryland's premier golf course and to the Gourmet Pub & Grill, which is a really fun restaurant.
You get where this is going: Havre de Grace is a great place to live.
As wordy as this post is, it is an oversimplification of the housing choices that Havre de Grace has to offer. It's often said that Havre de Grace is a miniature version of Annapolis without the traffic. I tend to agree!
Give me a call to learn more about Homes for Sale in Havre de Grace or Waterfront Condos for Sale in Havre de Grace.
Click here to browse all Homes For Sale in Havre de Grace.
If you own a Havre de Grace Home or a Havre de Grace Waterfront Condo and are thinking about selling, reach out for a free market analysis to learn how much your property will sell for in today's market.
I am a local real estate agent with Integrity Real Estate and would love to hear from you.
Ed Rybczynski
410-218-6533
edrybczynski@gmail.com
Equal Housing Opportunity
Related post: